Welcome to The Tavern at Tina's Country House
Thank you to all of the Macomb Township Residents for your support! We invite you to Macomb Township's own "Cheers", where everyone knows your name and your favorite beverage.
Our menu consists of homemade soups, fresh salads, certified black angus burgers, delicious sandwiches, our famous Entrees, Paninis and Pizza. Come and relax, enjoy the company, we look forward to seeing you there! Eat, Drink and Be Merried at The Tavern.
Make reservations for your upcoming special event, we can accommodate any size group up to 80.
It's all about the Food & Service!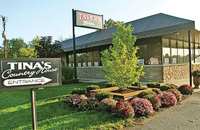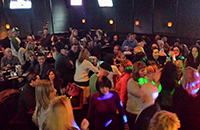 For Carry Out Orders
Call: 586-949-2288
HOURS
Monday 12pm - 11pm
Tuesday 12pm - 11pm
Wednesday 12pm - 11pm
Thursday 12pm - 11pm
Friday - 12pm - 11pm
Saturday - 12pm - 11pm
Sunday - 12pm - 10pm